The Fielday Specials are always worth waiting for, and 2015 is no different, except this year it is all about the deals, NO JOKE!
One of the big differences though is that Fielday Specials are now spread across the range - including this great offer across the entire range of new vehicles: 3 years servicing, 3 years, AA Roadservice and 3 years warranty.
As always with Fieldays there is something special for those looking to upgrade their commercial vehicle.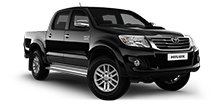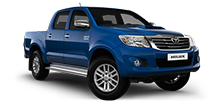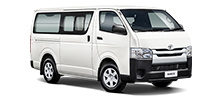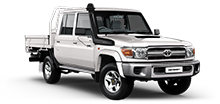 Tried and trusted on and off the paddock.
We have got the field covered.
Toyota is New Zealand's leading car brand for good reason. They make cars that are reliable, and great value for money. When it comes to commercial vehicles you need a ute, van or wagon that will perform under sometimes rigourous conditions all the time, everytime.
Strong. Dependable. Hardworking.
That is what this country has been built on, doing the hard yards and doing it right rather than doing it on the cheap taking shortcuts. We all know where that path leads us!
Bowters is also a tried and trusted name in the region. On the go since 1947, the Bowater Motor Group has built a solid reputation on the back of an honest, fair and dependable way of doing things. A local family business working hard and investing back into the community. Bowater Toyota is the coming together of two trusted brands, so if you are serious about your business, come and see us. We have a range of quality vehicles, and great finance options that will keep your accountant happy!
The Fieldays Specials are a great chance to upgrade your current commercial vehicle and get a nice little sweetner thrown in for good measure.
Great deals on your next "town car" too!
Fieldays is not just restricted to commercial vehicles! We have you sorted for all of your requirements with great deals across the range.
---
The fine print.
All offers end 30th June 2015.
Click here to go to the Toyota New Zealand site to see all of the fine print, including the comprehensive Terms and Conditions, including all of the ins and outs of the Finance Terms.
Click here to return to the Bowater Toyota section of the website.